Character:
The Refining Process

This Bible study on the refining process can be used by one person alone or in a small group. It is short (20 to 30 mins) but if you read each passage, reflect on it, and discuss it, you'll gain a good sense of what refining really means, its demands, and its rewards.
---
For Christmas, anniversaries or birthdays, jewelry is always a popular gift item. Gold jewelry is made from 14-karat, 18-karat, 22-karat, or 24-karat gold. What's the difference between them?

What do you know about the metal refining process that brings about such beauty and quality?


In the dictionary, "Refine" means several things:
to reduce to a pure state, as with sugar, metal, or oil
to free from moral imperfection
to improve by pruning or polishing
to free from what is coarse, vulgar, or uncouth, as with a refined person
When the Bible speaks of "refining," to which of these definitions does it refer?

What does the Bible say about refining?
Metal is refined and purified in a furnace; the Lord purifies and tests the heart. (Read Proverbs 17:3)


We must be refined before our offerings are acceptable to the Lord. (Read Malachi 3:2-4)


The Lord's people will be tested in the furnace of affliction (or great suffering). (Read Isaiah 1:25, 4:4, 48:10 and Jeremiah 9:7)


The Lord examines your heart and mind. (Read Jeremiah 17:10)


Those who survive will be refined and tested by the Lord. (Read Zechariah 13:9)
Describe a recent situation that at the time was difficult but later you could look back at it from the point of view of refining your character.

To Do:
1. Remember, refining does not come from listening to sermons or reading the Bible. It comes from being exposed to difficult situations and enduring affliction.

2. Pray that you recognize the hand of the Refiner in difficult situations.



Bible study courtesy of www.SwapMeetDave.com
(To print this page, set right and left magins to 0.5" and top and bottom margins to 0.7")
---
BIBLE STUDIES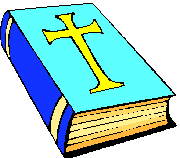 OTHER PAGES OF INTEREST




© 2005. Web site design by Dave Ahl, e-mail Z321go@aol.com