Target Marketing ~ 31 issues ~ 1993-1997 ~ FREE!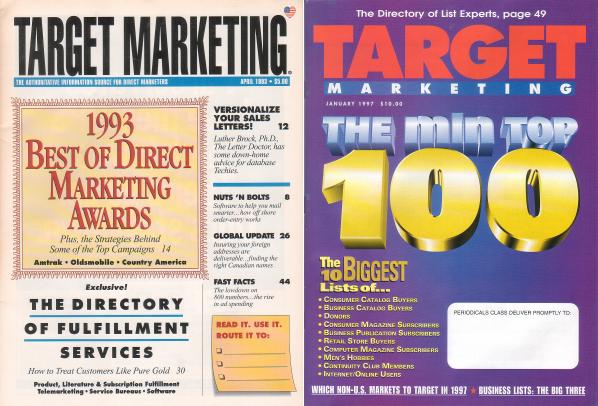 Target Marketing, how-to information for direct marketing ~ 31 issues ~ 1993-1997 ~ FREE!

This is a group of 31 issues of Target Marketing, "the authoritative information source for direct marketers." It is chock full of information on how to write effective sales letters, database marketing, direct response TV, fiund raising, reaching ethnic markets, designing successful envelopes, insuring your foreign addresses are deliverable, and hundreds of ideas you can take to the bank. The magazines are ten years old, but the ideas and methods are fresh. In my years of fund raising and direct marketing, these magazines were my Bible. I'm giving them away absolutely FREE in the hjope they can help you as they did me. All you have to pay is the Media Mail postage of $8.53 (USA only) and nearly 2,500 pages of practical material is all yours.






I accept payments by check, money order, or PayPal.
I ship the day I receive your payment or notification of payment from PayPal. Thank you!