Jane's International Defense Review
13 Issues ~ June 1998 - July 1999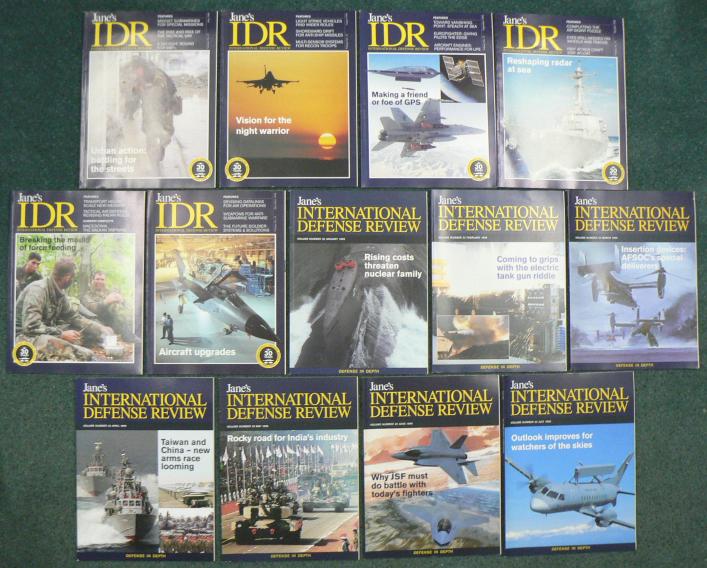 Jane's International Defense Review ~ 13 Issues ~ June 1998 - July 1999 ~ $35 postpaid.

This is a collection of 13 issues of Jane's Int'l Defense Review, which covers weapons, vehicles, and equipment in great depth. Each 64-page issue has 4 or 5 feature articles and 18 to 20 shorter columns. Just a few of the military ground vehicles covered in these issues include the new US light strike vehicle, new recon vehicle, M113 and variants, urban fighting vehicles, hybrid HMMWV, Bradley, tank transporters, etc. Although these issues date from the late 90s, many of the vehicles featured are just coming into service. A one-year subscription to Jane's IDR costs $265, so the cost of these 13 magazines was $287. Here's your chance to get 'em cheaper than dirt for only $35.00 postpaid (in USA only).
For shipping, I will send the magazines by USPS Media Mail absolutely FREE! to any address in the USA. I'm not like some Internet sellers who build big profits into shipping and screw the buyer.






I accept payments by check or PayPal.
I ship the day I receive your payment or notification of payment from PayPal. Thank you!