The G.I. Journal ~ 11 Issues ~ Nos. 8 to 18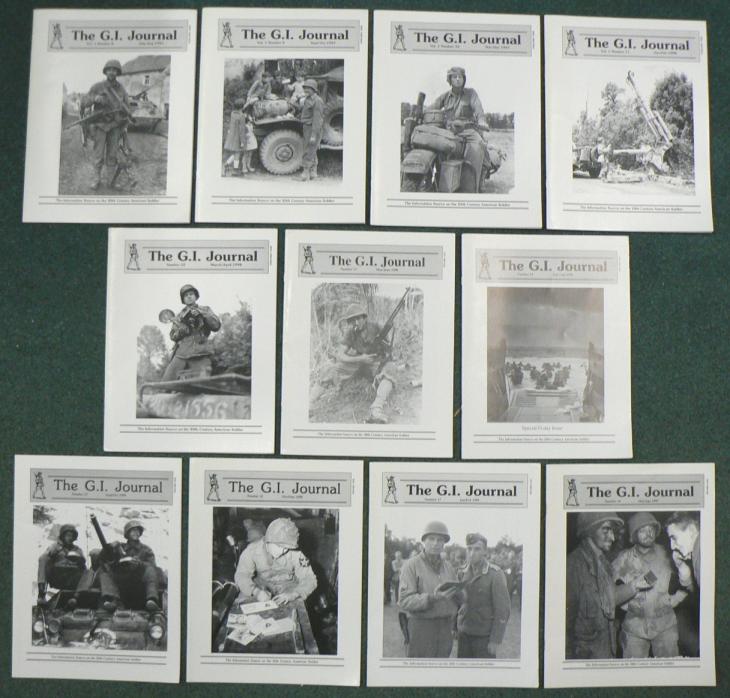 The G.I. Journal ~ 11 Issues ~ Nos. 8 to 18 ~ $25 postpaid.

This is a collection of 11 issues of The G.I. Journal, "the information source on the 20th Century American soldier." Each 28-page issue has 11 or 12 informative articles about everything related to the American G.I.: helmet markings, field expedients, vehicle mine detectors, machine guns, uniforms, serial numbers, patrolling, and so much more. Chock full of photos and illustrations. No advertising. One of the best military magazines of all time. Each copy sells for $4.00 so these 11 issues from the publisher would cost $44 plus shipping. Here's your chance to get 'em cheaper than dirt for only $25.00 postpaid (in USA only).
For shipping, I will send the magazines by USPS Media Mail absolutely FREE! to any address in the USA. I'm not like some Internet sellers who build big profits into shipping and screw the buyer.






I accept payments by check or PayPal.
I ship the day I receive your payment or notification of payment from PayPal. Thank you!